Discovery 5 Repair in Houston
The new Discovery 5 is the first Discovery that is based on Rover's aluminum architecture that began with the Range Rover in 2012. This results in a lighter vehicle, and when combined with a new slick aerodynamic profile it offers a much improved fuel efficiency rating over previous Discoveries.
Four different power plants, coupled to a standard 8 speed transmission allow this fuel thrifty Disco to power its way just about anywhere you want to go!
The options are plentiful. From a two speed transfer case, active locking differential, and the new Terrain Response 2 system that allows the driver to select different modes at the turn of a dial.
The first Disco to be built on a unibody chassis, it provides greater torsional strength while saving weight. With improved ground clearance, it also has a much higher wading depth of 35 inches.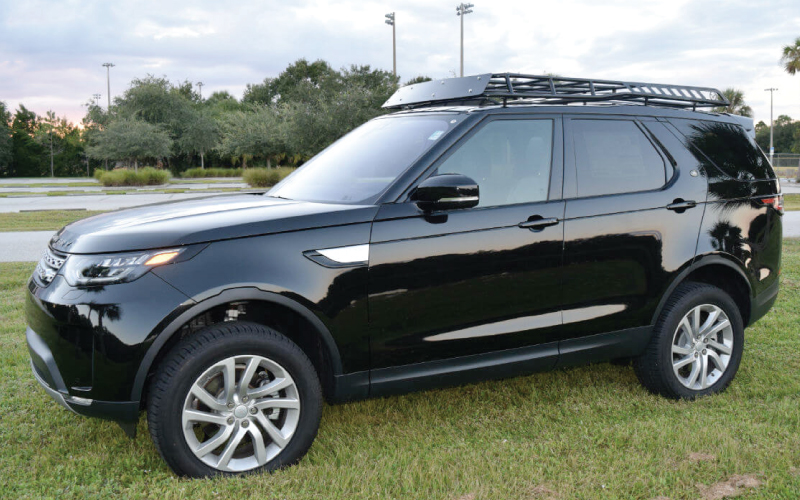 At Motorcars Ltd, we pride ourselves on providing the most comprehensive and personalized Land Rover service, maintenance, and repair. Next time your Land Rover needs routine service, maintenance or repair, please give us a call!