The British Classics Repair Experts
Celebrating More Than 50 Years in Business!
A Few Examples of Our Work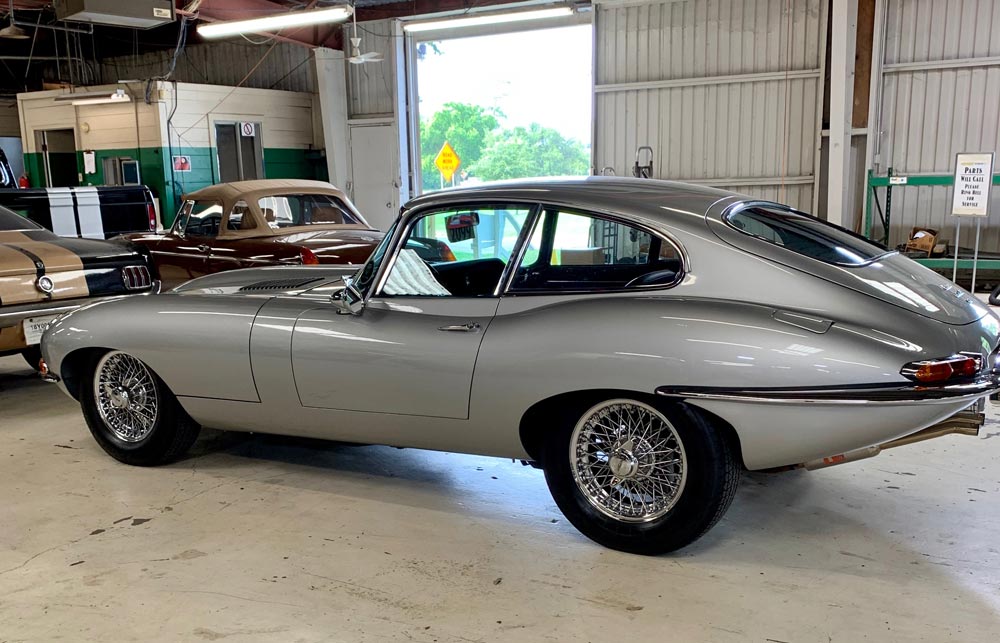 Restoration Level Repair (67 Jaguar XKE)
Recently, we had the privilege of being asked to repair a perfect 1967 Jaguar XKE 4.2 Coupe. It had been meticulously restored. Truly a work of art.
The car came in with "noisy valves" and was not running well at all. With a compression check and a leak down check we determined pretty quickly that one of the exhaust valves was not closing as it should have been. There was low compression on a couple of other cylinders as well.
We removed the cylinder head while maintaining the integrity of the restoration… nothing could be scratched or rounded off… we needed to work carefully and deliberately.
Eventually, we disassembled the head found a number of bent valves. We cleaned the head, replaced and lapped all of the valves, inspected all of the components, reset the valve clearances, and re-installed the head.
A quick tune of the original three HD-8 carburetors and this beautiful Jaguar was ready to go home…. We dream of achieving the required level of expertise needed to keep this car perfect…. being able to come and go, without detection, in a beautiful restoration.
Riley (1950 RMC Riley – T. Finis)
This car went through a full restoration in the UK before the owner brought it to Houston. When it was driven to Motorcars Ltd., it had a broken 1st gear tooth on the transmission Lay-Gear. There were only 500 of these made. Finding a part wasn't easy. The gearbox had to come out through the floorboard.
After searching the world over, a part was finally sourced out of New Zealand, and the repair completed.
In addition, the engine wanted to run hot, and had a coolant leak or two, so the cooling system was opened up and examined thoroughly. A new thermostat from an MGTC was welded to the original Riley components and adapted to fit, the water pump was rebuilt, (our re builder had never seen a pump quite like that one!), and the freeze plugs were leaking. We removed all of the freeze plugs, flushed pounds of sediment out the engine cooling system, and machined and adapted new freeze plugs.
The exhaust manifold had a broken front lobe where it bolts to the exhaust pipe. We repaired it.
Brake hydraulics were leaking. We had the wheel cylinders relined in brass and rebuilt the wheel cylinder hydraulics. We put on a new set of tires.
This is an example of the collective creativity that of our mechanical staff applies everyday when working in the British Classic shop at Motorcars Ltd.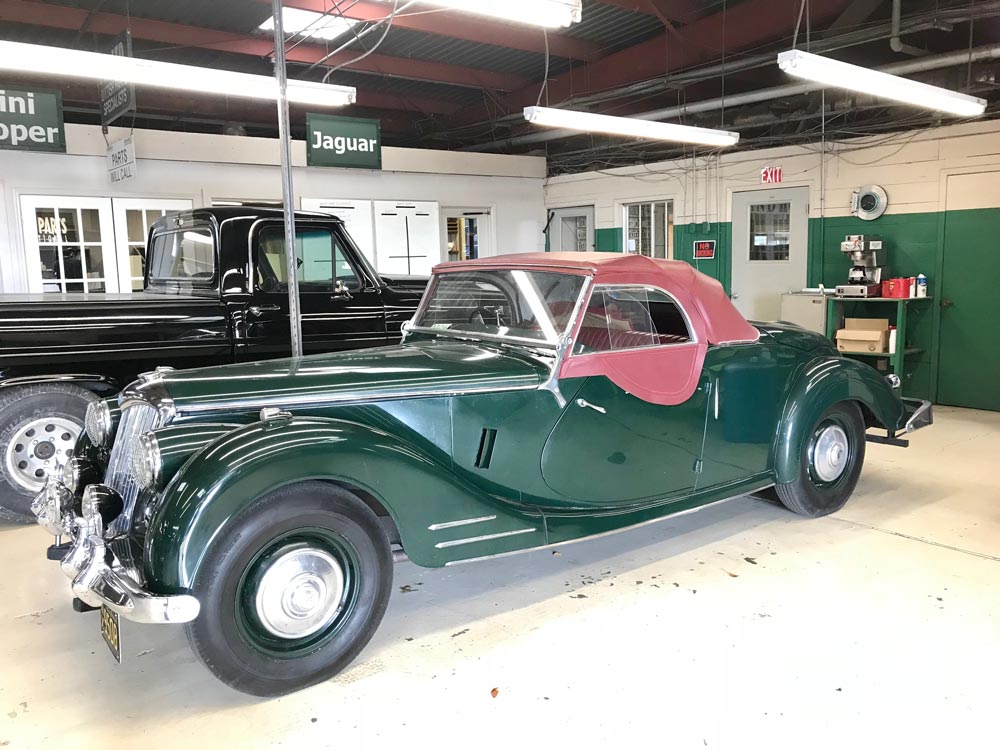 Very professional. The owner Mike explain everything unlike the dealer in Houston, they just take your money and do bad work. Mike is very good is my first experience with this shop, As long as Motorcars is open, will never go back to the dealer in Houston. Motorcars thumps up!
– O. Guadamuz

Thank you – your guys did a great job at a great price. Using good quality OEM used parts is way better than paying dealer prices for new or going elsewhere for 'best fit' after market. I will be back for planned and unplanned servicing!
– K. Brownlee

I have a 2005 Jaguar XJ8L, and problems are beginning to appear. Carl and Keith at Motorcars, Ltd. have been absolutely great. They are much better equipped to handle older automobiles than the big dealers are. I can totally recommend them.
– M. Moran


Motorcrars Ltd. Is the best place in Houston to get help with your Jaguar parts, repairs, or just plain, good advice. Thanks guys, ya'll definitely made my new year, a good one.
– G. Rodrick


I am happy that I decided to use this facility to service my Mini. They have not disappointed in the level of service and friendliness of staff. Keith has been nothing but professional in his handling of all my issues!
– R. Cathey

Service Areas
Houston, River Oaks, Galleria, Memorial, Uptown, Energy Corridor, Rice Military, Memorial Park, Garden Oaks, Greater Heights, Sugarland, Spring Branch, Katy, Oak Forest, South Hampton, West University, Montrose, Inner Loop, Downtown, Washington Corridor