The not-so-great Eureka-Junction shutdown.
TxDOT has Hempstead Rd. 'completely' closed at the Eureka Junction Railroad bridge underpass so getting to us takes more imagination than it should:  From I-10, head north on Washington, at the "detour u-turn" make a right turn – between the barrels – into our parking lot.
Update March 22, 2022
It does appear that they're finally doing some road work at the underpass.  I think they may be digging the roadbed down even deeper than it's been the last couple of centuries.  It always held water there.  
What they've been doing for the last two years is drainage and lift stations and pump installation somewhere to channel all the water down to White Oak at T C Jester and away from I-10
Then they could rebuild and majorly upgrade the railroad crossing for the long term while allowing for digging the roadbed deeper to accommodate the Railroad's requirements while widening the road by 4 lanes at the same time. -Keith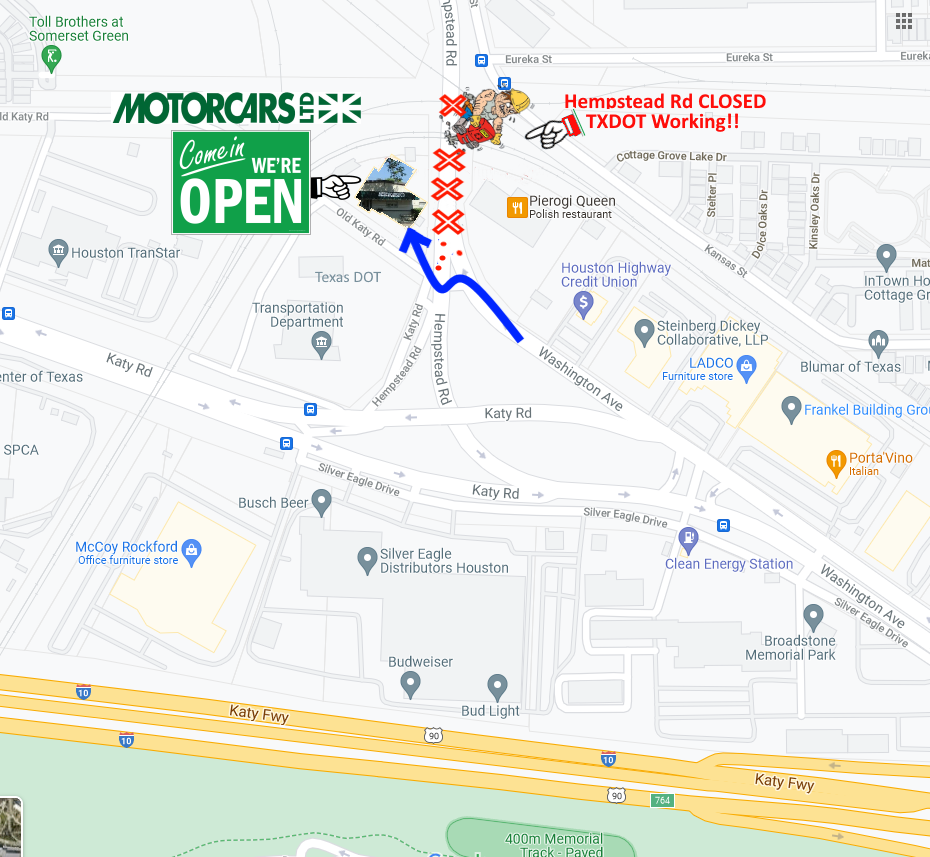 There's a Turn for that…
Towards the end of the u-turn segment make a sharp right-hand turn into our parking lot.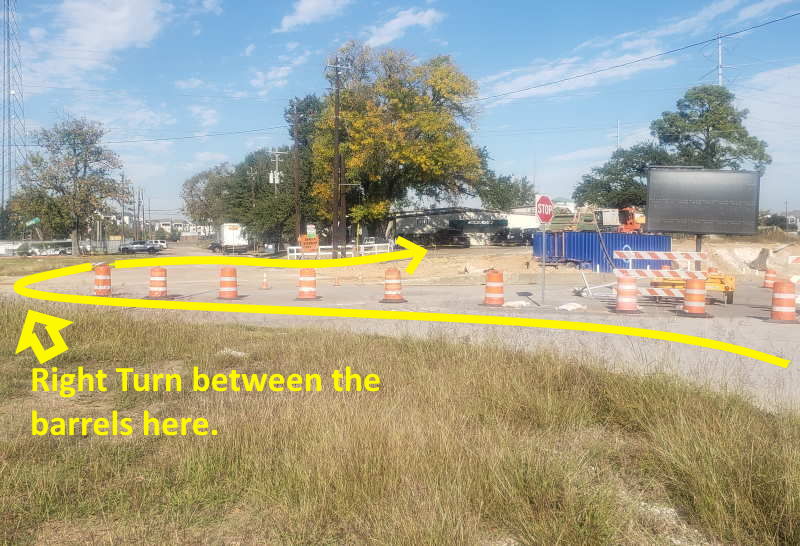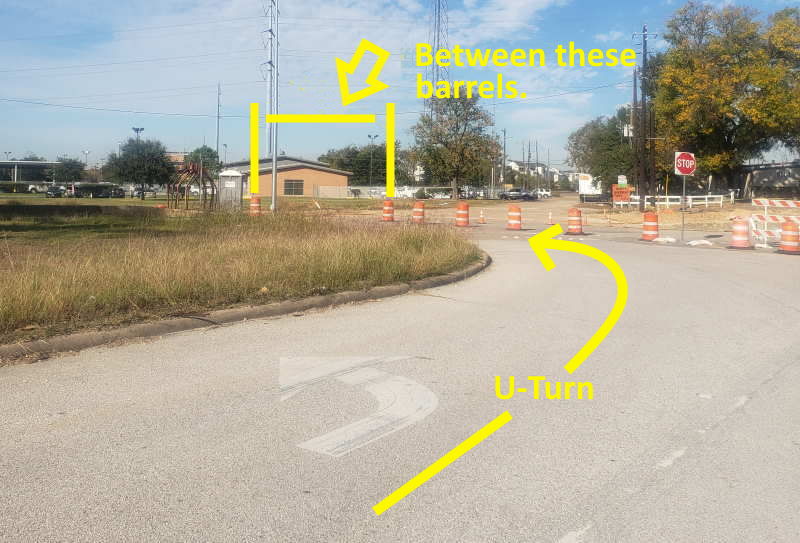 Camo 101
The construction company has managed to conceal us quite well.