The not-so-great Eureka-Junction shutdown.
TxDOT has Hempstead Rd. 'completely' closed at the Eureka Junction Railroad bridge underpass so getting to us takes more imagination than it should:  From I-10, head north on Washington, at the "detour u-turn" make a right turn – between the barrels – into our parking lot.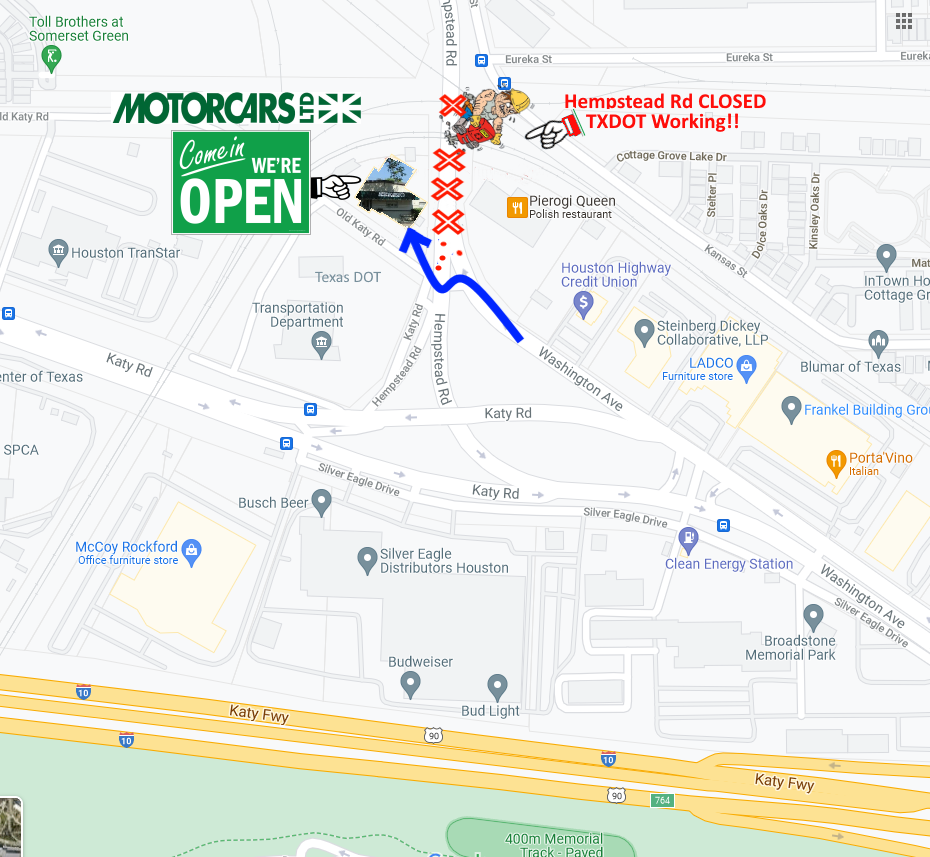 There's a Turn for that…
Towards the end of the u-turn segment make a sharp right-hand turn into our parking lot.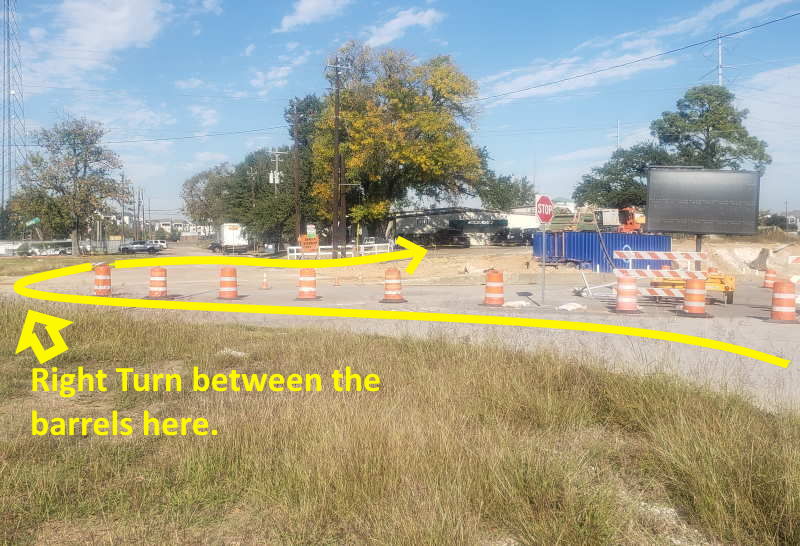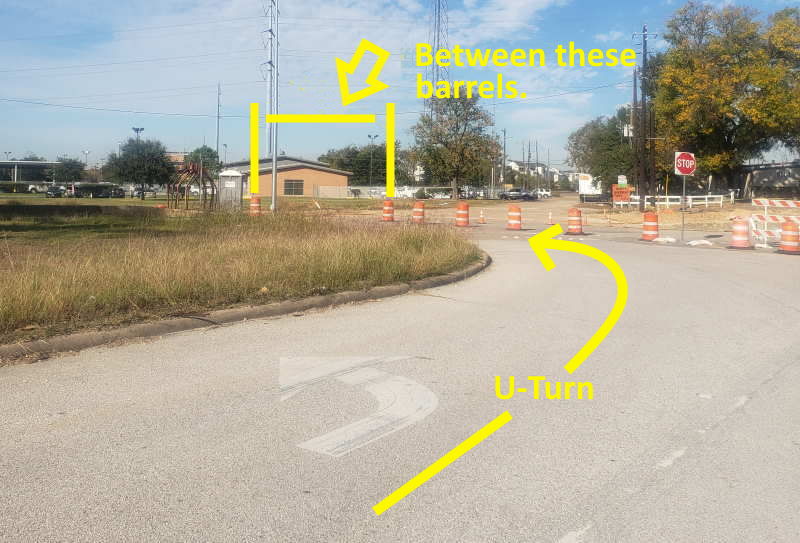 Camo 101
The construction company has managed to conceal us quite well.