What is the difference between "Normal Service" and "Severe Service" and why does it matter.
Many drivers in the City of Houston probably believe that we should be following a "Normal Service" maintenance schedule as opposed to a "Severe Service" maintenance schedule. The maintenance intervals listed under "Normal Service" are designed by the vehicle manufacturer to meet the needs of the "Average" motorist in the average usage environment. The difference between "Normal" and "Severe" maintenance schedules are dictated by climate and operating conditions.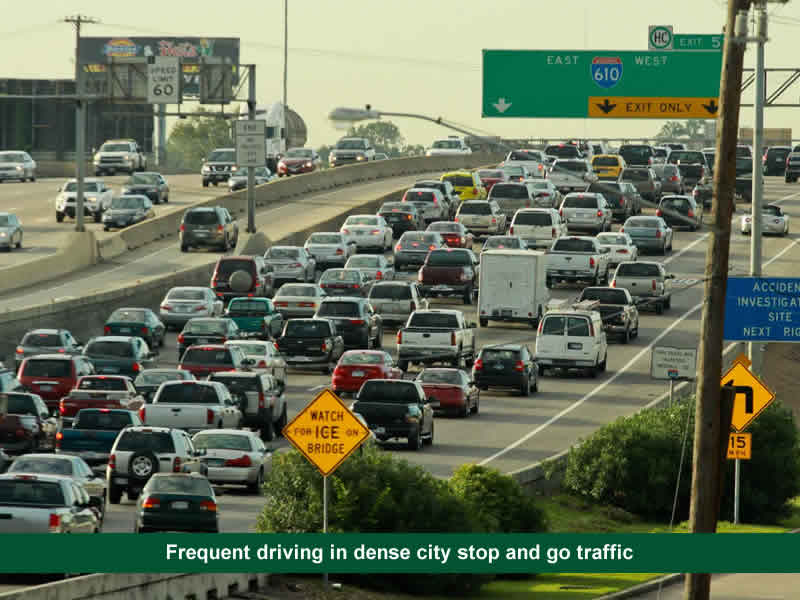 Customers who operate their vehicles under more arduous conditions, or whose driving habits are markedly different from the "Average" motorist should have a more personalized service program developed for their vehicle. Because manufacturers do not precisely specify what a "Severe Service" maintenance schedule is, the determination of a what a sensible maintenance interval should be is actually left to the good judgment of the vehicle owner together with the advice of a competent service center. At Motorcars Ltd., we strive to ensure that our customers are well informed as to the maintenance and proper care needs of their particular vehicle.
NOTE: Vehicles annually driven fewer miles than recommended service intervals, should be maintained at least once a year regardless of mileage. Of the "bullet" points listed above, the first four describe any HOUSTON area vehicle's environment perfectly. No matter what make of vehicle you own, the "Severe Service" schedule is more appropriate for any vehicle driven in Houston. The bottom line is that for reasons we do not understand, all of the vehicle manufacturers have extended service intervals beyond the sensible limits of lubricant endurance, especially in high demand or "Severe Service" use. Motorcars Ltd recommends that the normal recommended service intervals be halved at least.