Land Rover Series Vehicles
A look at the Beginning
In April of 1948, the Rover Company began production of a light agricultural and utility vehicle with an 80 inch wheelbase that had front and rear Power Take Off capability so that it could operate farm equipment if needed.
Using a 1.6 liter four cylinder gasoline engine and four speed transmission from a Rover P3 sedan, it incorporated a new two speed transfer box to provide an unusual four wheel drive that used a freewheeling unit that disconnected the front axle from the gearbox.
Along with a hand built aluminum body and steel box section frame, this new vehicle became what we know as the Series 1. There were several engine design changes along with increasing the wheel base to 86 inches in 1954. This was also the year that introduced the 107 inch wheel base truck body.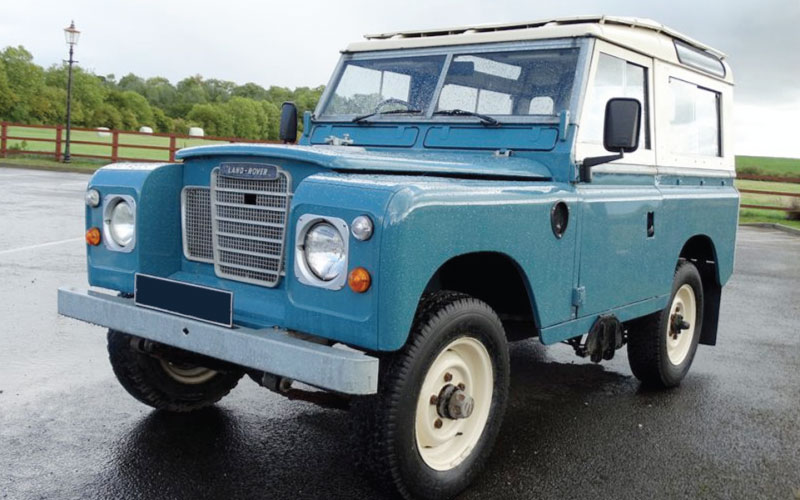 1955 saw the 107 five door Station Wagon with seating for up to ten, while the 86 inch Station Wagon could seat seven. The Series 1 was produced until the end of 1957.
1958 saw the debut of the Series II Land Rovers. Once again the wheel bases were stretched two inches, to 88 & 109 inches. Engines were either a 2.0 liter four cylinder diesel, or a 2.25 liter four cylinder petrol that made about 72 horse power.
The Series II continued until mid 1961 when once again, Rover makes a change!
The Series IIA model continued production through 1970, and during this time produced the majority of the four wheel drive vehicles sold in the world.
From 1971 until 1985 the Land Rover built over 440,000 Series III vehicles. For the most part the Series III had the same basic body and engine options as the previous Series IIA. But there were improvements.
Head lights were moved from the grille/breakfast to the wings/fenders. The metal mesh grill was replaced with a one piece plastic grille.
Compression on the 2.25 petrol increased from 7.1 to 8.1, and in later production saw both diesel and petrol engine receive five main bearings for smoother operation.
Larger drive axles and improved transmissions that featured full synchomesh in all four gears.
Then in 1979 the Stage 1 appeared.
Powered by a 3.5 liter V8 and the heavy duty LT95 gearbox, the Stage 1 was developed in direct competition with Japanese challengers from Toyota and Nissan.
The Stage 1 was a transitional vehicle, and paved the way for its coil sprung off-spring, the Defender in 1985.
Motorcars Ltd is Land Rover Qualified
Motorcars Ltd is passionate about Land Rovers, from the first 1949 Series 1 all the way to the most current models.
Motorcars LTD is committed to the preservation, usage and enjoyment of these historic British marques and has dedicated the resources necessary to support Houston area car owners' with access to highly skilled mechanical and repair services at our facility.